SUSTAINABILITY MISSION
Here at Mission05, we care. We care about you, the traveller, about your experience, your safety and your enjoyment on our expeditions. We care about the communities and local partners we work alongside, and about our impact on environmental, cultural and social sustainability.  We consciously select partners who employ local and who take positive action to benefit and not hinder the eco-development of their destination. We, too, care about the destinations we offer. We care about the globe, the people and the wildlife that live within it and we want to do everything we can to lead the way in ethical and responsible travel. We believe that by contributing towards research and education, Mission05 will positively impact on ecotourism, and contribute towards keeping our world safe. On each and every expedition, Mission05 offers an opportunity for our guests to learn, be inspired and directly contribute to local projects around the globe.
We hold and accept our duty of care towards you, by keeping up to date with Foreign Office Advice and State Department warnings around the world. We would actively avoid sending our guests into a destination that is considered unsafe or unethical and we work collaboratively with our local partners to actively avoid conflict. Through our expeditions, Mission05 and our guests contribute towards economic and environmental development, and in some instances offer unique access to protected regions to aid research with an expedition leader. Opportunities to learn about ongoing research such as marine biology, wildlife tracking and photographic documentation are at the forefront of each of our expeditions, not only to enhance your experience but also to encourage and educate best practices in the future. Our motto is to preserve and protect indigenous ecosystems and minimise our footprint wherever we can. This is why our booking process offers the opportunity for guests to offset their carbon footprint and compensate expedition emissions through a variety of ways. By actioning this process, we aim to balance out our contribution towards global warming and take ethical action.  
PARTNERS
On every expedition, we partner with local ground agents who employ local people. Our aim is to provide you with a truly memorable experience, and one that can benefit the local culture, and the ecosystems that surround it. Our carefully selected partners access the most knowledgeable and passionate guides to lead you step by step through their destinations, offering a truly authentic and educational insight. Whether it be learning about sustainability in Costa Rica, financially contributing to community projects around the globe, or actively partaking in research-led developments, we will continue to be ethically conscious.
Coral Triangle Heritage Alliance
With a direct aim of protecting our oceans, The Coral Triangle Heritage Alliance is dedicated towards marine conservation around the Coral Triangle. Stretching across six countries including Timor-Leste, this region is described as the epicentre of marine biodiversity, with 76% of known coral species and 37% of reef fish in the world. By establishing the first heritage site in this region, their aim is to accelerate the development of ecotourism by means to promote the destinations unique identity of economic, environmental and social nature. Through marine conservation, education centres, immersive learning opportunities and ongoing funded research projects, the Coral Triangle Heritage Alliance benefit more than 120 million people around the globe.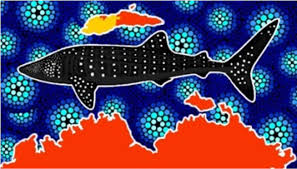 TIME + TIDE Foundation
At the forefront of African conservation, the TIME+TIDE Foundation focuses on reharmonizing the relationship between man and environment. Through social and economic projects, fundraising and active conservation, TIME+TIDE Foundation minimise human's impact to African wildlife and biome, through education and active sustainable tourism. For a number of our African expeditions, £100 per person goes directly into funding this foundation and benefitting the sustainability of its natural economy.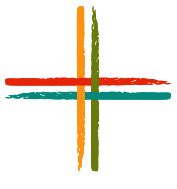 Superyacht Charities Trust (SYC)
With a passion for the seas, we assist in supporting fundraising projects for Superyacht Charities, who continuously create opportunities to raise money for a number of maritime-focussed charities. Whether this be Oceans of Hope UK for Multiple Sclerosis sufferers, Sail4Cancer or Turn to Starboard, the Superyacht Charities Trust continues to secure financial funding for worthy causes, assisting not-for-profit and non-government funded charitable organisations here in the UK.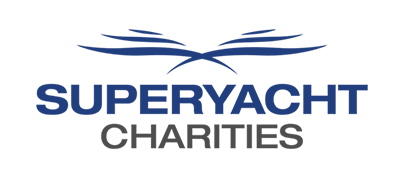 We champion responsible travel by partnering with ethically-minded hotels and lodges, as well as practicing environmentally-friendly behaviours in Mission05 headquarters. Based in a co-sharing office, we eat and drink local, and recycle where we can. Our office adopts a 'paperless' policy where practically possible and we do all of this so our green-conscience can be clear.
This is why our mission is to consciously go above and beyond to ensure that you have the best experience on your expedition.