An up close and personal underwater photographic experience with the team that invented shark wrangling, dive with sharks in the Bahamas. Located on the southwest side of New Providence, the well established and esteemed Stuart Cove will host you in a journey of interaction and education through the lens. Specialists in shark research and underwater production, learn the ways of the underwater world and dive with sharks to perfect that shot.
Stuart Cove, run by Michelle and Stuart, have featured in many shark film productions themselves. Their first underwater film was shot in 1915, and titled "20,000 Leagues Under the Sea". From here, producers have flocked to the region, making it the "underwater film capital" of the world. With diverse marine life, shallow reefs and plummeting shelf walls, this destination is understandably unrivalled. Through the lens, this region hosts some of the clearest waters, offering consistency and upmost clarity.  Hosting movies such as Flipper, Pirates of the Caribbean 2&3 and even James Bond's Casino Royale, this truly is the best production team in the world.  In an exciting collaboration, Mission05 have partnered with this team, opening up the doors to offer a dive with sharks experience, that these teams have had over decades of film production.
The Ultimate Dive with Sharks Experience
Located in the South Ocean Beach of the Bahamas, each day you will depart your private villa's jetty and embark on a thrilling photography expedition. With the wind in your hair, arrive at Stuart's Cove harbour with a meet and greet of the famed owners, before gearing up your diving and camera apparatus. Combined with £50,000 PhaseOne camera technology, this will give you a unique opportunity to experience some of the best photographic equipment in the world, housed in an underwater casing. Dive with sharks and other marine life, and prepare for the ultimate face to face encounter through the lens.
Departure

Nassau

Departure Time

Year Around

Included
1
COMING SOON
Highlights
Details
Upon arrival at Nassau Airport, you will be personally transferred to your luxury hotel. Stunningly situated overlooking Nassau, this will be your exclusive base for five days.
Once you have settled in, you will be introduced to your Phase One camera gear, which you can use throughout the experience. We will then get together for welcome drinks and dinner, and share the anticipation of the remarkable adventures with sharks that lie ahead.
Your guides will be on hand to overview your equipment and the plan for the week. You shall be safety briefed, and introduced to your photography apparatus amounting to a value of £50,000 per person. You will be taught how to capture the best underwater images before your private chef prepares your evening meal, served by your in-house butler. Your photography preparation shall be put to immediate use as you dive right into the clear ocean overlooking your private estate before the main event - 4 days of diving deep into the realms of reef shark-infested waters with a production specialist, world-class photographic leader and your very own shark wrangler as your protector.
TOUR LOCATION
Nassau, Bahamas
Nassau was formerly known as Charles Town; founded in 1670 by British Noblemen who brought British settlers with them to New Providence where they built a fort that was named Charles Town in honour of England's King Charles II.
Pirates
!
 From 1703 to 1718 there was no governor in the colony and by 1713, the sparsely settled Bahamas had become a 
pirate
 haven. The Governor of Bermuda stated that there were over 1,000 pirates in Nassau and that they outnumbered the mere hundred inhabitants of the town. They proclaimed Nassau a 
pirate republic
, establishing themselves as "governors". Examples of pirates that used Nassau as their base are 
Charles Vane
, 
Thomas Barrow
 (who declared himself "Governor of New Providence")
[8]
, 
Benjamin Hornigold
, 
Calico Jack Rackham
, 
Anne Bonny
, 
Mary Read
, and the infamous Edward Teach, better known as "
Blackbeard
".
Today. 
The city's proximity to the United States (290 km east-southeast of 
Miami, Florida
) has contributed to its popularity as a holiday resort, especially after the United States imposed a ban on travel to 
Cuba
 in 1963. The 
Atlantis
 resort on nearby 
Paradise Island
 accounts for more tourist arrivals to the city than any other hotel property of Nassau.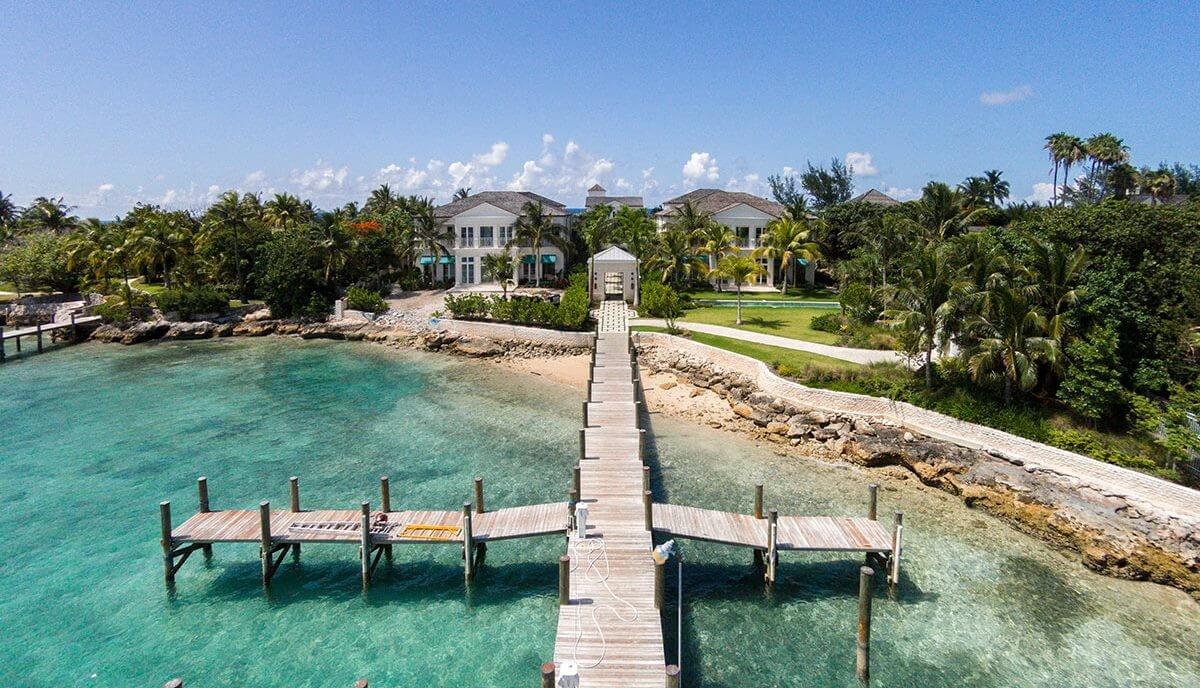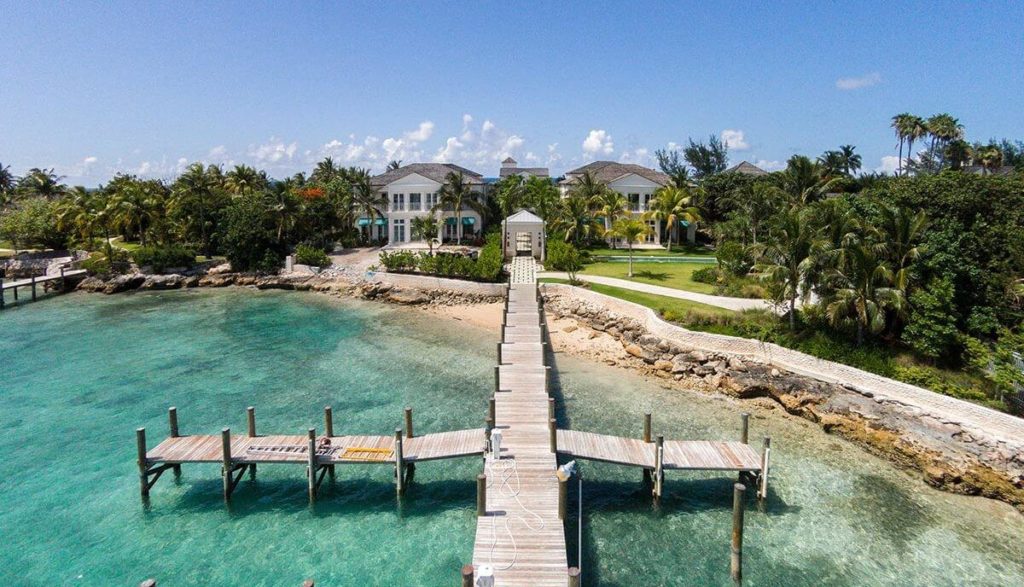 Villa Caroline, Bahamas
Idyllic Beachfront Home
Perfectly located in close proximity to Paradise Beach and downtown Nassau, this 4-bedroom luxury villa is part of an exclusive development that is isolated in its own beachfront location with stunning ocean and bay views. Offering air conditioned rooms, a private butler and chef, its open plan communal feel is a perfect setting for our Bahamas Dive With Sharks photographic expedition.
Depart your private dock on the bayside each day to join your photographic expedition departing nearby, and unwind in the afternoons by relaxing in the salt-water pool, shared fitness facilities or by taking a stretch of yoga in the tropical gardens. Alternatively, feel the sand underfoot, as you take a stroll along the vast beach that stretches directly in front of the property.
Taking on the feel of a private island, you won't notice your neighbours. But only 10 minutes boat ride from Nassau, you have life at your fingertips.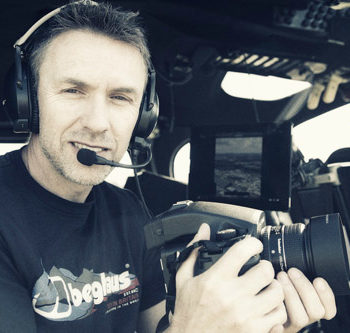 Founder and creator of Mission05 is awe-inspiring photographer, intrepid traveler and marketer of 30 years, PETE WEBB, Merci Visual. Named one of Europe's leading lifestyle & adventure artists, Pete's style originally emerged from surf and mountain, and now boasts some of the most prestigious clients and brands in a multitude of sectors. Capturing the perfect shot in challenging environments, Pete holds an innate ability to tell a story through his images. Through Mission05, he now creates the opportunity to educate and explore the world through a lens, with the most discerning of clients.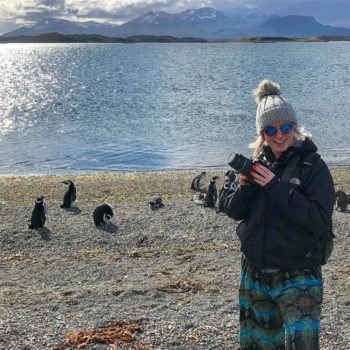 Head of our travel and VIP services, meet REBECCA PUTTOCK - with a world of experience in the travel and concierge sectors, Rebecca boasts 13 years as a luxury travel planner to the top 1% wealthiest in the world, celebrities and royalty, and has visited over 65 countries across 05 continents. Specialising in superyacht, private jet and bespoke tailor-made, she designs, curates and manages every bespoke itinerary from scratch to ensure Mission05's experiences are not only educational, but life-changing for our clients.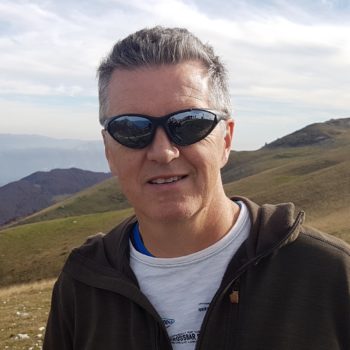 The key-holder to the  unimaginable limits clients experience on their Mission05 adventures, Steve boasts over 20 years as an adventurer, professional photographer, editor and author, including three international bestsellers. Highly regarded in his field, Steve's industry knowledge is showcased across all media platforms, leading him to become one of the best spokespersons, educators and judges in the photographic field. Steve shall be leading our missions for the ultimate next generation photography experiences.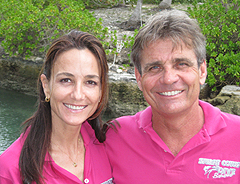 Famed for their shark passion and expertise, Stuart's Cove was built on the back of a love for reef and wrangle. Acting diver for James Bond's "For Your Eyes Only", Stuart's discovery of Tonic Immobility soon opened doors to enable safe, shark handling that led to the success of hundreds of conservation and research projects, film and production workshops as well as safe derelict wreck assists in the Bahamas region. Michelle's cutting edge photography, technology and marketing input has enabled a unique and desired couple collaboration into one of the most saught after dive experiences in the world.