Underwater World of Timor Leste
The muck diving is fantastic and you can see many species of seahorse, cephalopods, crustaceans, and more. However this dive spot is best known for its famous resident dugongs: Douggie and Debbie. Most mornings, one or the other can be found feeding a short wade from shore.
Expect exceptional encounters in Timor Leste, on a unique underwater photography expedition with Mission05. Led by 2017 Wildlife Photographer of the Year and award winning photojournalist, Aaron "Bertie" Gekoski, together we journey on the ultimate photographic mission. Explore the Coral Triangle and the Ring of Fire in the eastern Lesser Sundra Islands at the southern extreme of the Malay archipelago, and follow the elusive Blue Whale migration route. Together, we redefine everything you think you know about this biodiverse and undiscovered region and open your eyes to discovery.
In tourist infancy, there are no crowds at any of the 30 dive sites, enabling you to truly enjoy this magical destination for yourself. You will be one of 4 guests to embark on this intimate specialist photographic experience, offering one-to-one photography tuition, naturalist support and destination guidance throughout. Across land and sea exploration, you will quickly adjust to this unique, raw and unspoilt region, one of the most seismically active regions on earth –  East Timor truly is at the epicentre of underwater biodiversity.
Enriched with a plethoras of marine life, swim with and photograph the epically elusive blue whale, sperm whale, risso's dolphin, spinner dolphin, fraser's dolphin, pilot whale, false killer whale, pigmy killer whale, cuvier's beaked whale (the worlds deepest diver at 3km) and occasionally but more rarely, orca. And if all goes to plan, you may just come face to face with a super pod of any of these.
The Ultimate Experience
Your daily routine will hop island to island, delving deep along the Timor Leste coastline meandering the steep shelf wall, discovering truly undiscovered sites that have never been touched. Your heart will pump as you approach the blue whale migration route. With luck, you may come face to face with these magical mammals, whilst in company of naturalists and blue whale specialists, all under the protection of the local ocean trust and the Coral Triangle Heritage Alliance. Facilitating research, you will have the unique opportunity to join this production team in support of its public and global education and heritage development, also becoming an active leader in ethical interactions with developing codes of practice.
The all-encompassing expedition is set over 8 nights / 9 days and balances land and sea experiences, each with their unique photographic and production plan. Combine 4-5 days of ocean exploration on the search for blue, sperm and other resident whales during the migratory season, and add in 2 incredibly unique dive sites and a land expedition – this is the ultimate photographic expedition. Practice underwater, on water and landscape photography over stunning scenery and then dive deep at several spots including Tasi Tolu, famous for muck diving with seahorse, cephalopods, crustaceans and more. But more importantly, meet its resident dugongs, Dougie and Debbie! Another dive opportunity is Anemone Garden, located on the side of a remote and dusty road and a spot you would have never experienced before. Surrounded by anemone fields and clown fish, there is not a grain of sand in sight.  This eclectic experience has been carefully planned by Mission05 and local guides, to deliver the ultimate aquatic and terrestrial tour, truly aimed at those with an adventurous heart.
Departure

Dili, Timor Leste

Departure Time

October to December

Included

Underwater World of Timor Leste
1
Day One - Timor Leste Welcome
Highlights
Details
Arrival into Dili and transfer to your accommodation for the week; a boutique hotel with views over Dili Bay.  The afternoon is yours to adjust to the new surroundings and relax, before your early start tomorrow.
2
Day Two & Three - Atauro Whale Swim
Highlights
Details
Today is the day where it all begins.
The first morning you will prepare for your search of wildlife, after breakfast and your safety brief. With your photographic guide and Phase One camera expert, you and your camera equipment shall explore the region, marking the annual blue whale route in hope for a sighting. Your skipper shall adjust the day dependent on tracking history to maximise your chance of witnessing these gentle giants.  You will be met by local indigenous Timorese, and offered garland necklaces as a welcome. With a smile, your introduction begins about your cruise, before a traditional calling is made with cone shell and buffalo horns to the whales, dolphins, wildlife and in respect and awe of the sea.
From that moment forth, you shall climb about M/V Atauro, a comfortable diving vessel with 360 degree views. Relax in this setting on bean bags, deck chairs as you nibble on ginger jellies in awe of your experts.  From here, each day you shall spend 5 hours or longer, on the lookout for wildlife. Dolphins and whales can come right into Dili harbour, so this is the first call.
Led by world renowned whale researchers, we have a high encounter rate in the hotspots to the East and West of Dili, particularly the blue whale, sperm whales, risso's dolphins, spinner dolphins, fraser's dolphins, pilot whales, false killer whales, pygmy killer whales, cuvier's beaked whale (the worlds deepest diver at 3km) and occasionally but more rarely, orca.   Most times of the year, clients see resident whales and even witness superpod form.  On our Mission05 departure, the peak of the Southern Blue Whale Migration lies between September and December, coinciding with our greatest months for dive visibility.  In early forecasting it appears we may have El Nino conditions again, making plankton plumes for blues more prolific around the upwells.
The early mornings make a great start to the day with spectacular sunrises, calmer seas and often the perfect light and horizon to see whale spouts and wildlife activity.  With both Mission05 leaders, £50,000 PhaseOne camera equipment and your naturalist, "Bertie" onboard, photography is the focus to this expedition. Early mornings with sweet light and wildlife action are the best time to be on the water.
Bertie will host naturalist information and provide photography tips for you, in an intimate setting. Ask the professionals for advice, tips and tricks to perfect the best underwater shot, all whilst partaking in heritage research each day. Here you will learn of the Coral Triangle Heritage Alliance experts on local biodiversity and indigenous heritage protection, restoration and development of this areas globally significant heritage area too.
3
Day Four - Muck Diving and Dugongs
Highlights
Details
Today is a slight change of pace. Explore a local muck diving site at Tasi Tolu, spotting many species of seahorse, cephalopods, crustaceans, and more. This dive spot is best known for its famous resident dugongs: Douggie and Debbie. Most mornings, one or the other can be found feeding a short wade from shore.
4
Day Five & Six - Atauro Whale Swim
Highlights
Details
Back to the seas, you will have another 2 days focussed on tracking whales, dolphins and other sea life. The pressure is now on for the team to get you up close and personal with whales, with an aim to get you in the water, the team will go above and beyond to ensure your expedition is a success. The reason for Timor-Leste's marine riches lies in the Ombai-Wetar Strait. Located in the pathway of the Indonesian Throughflow (the major current connecting the Pacific and Indian Ocean), the Strait boasts the largest movement of water on the planet: 5 million cubic metres per second works its way through this narrow gap, at depths of over 3000m.
5
Day Seven - From Sea to Land
Highlights
Details
In the morning you shall be transferred to another renowned dive spot, Anemone Garden, which lies a bumpy two-hour drive from Dili. Located off the side of a remote and dusty road, it is one of the strangest sites you will ever visit. Yet once you wade in, you will find yourself immersed in a gigantic patch of anemones, pulsing with clownfish, barely a grain of sand in sight.
Depending on rainfall and forest access, your afternoon option may be available to hike the Vemasse Gorge for a day out of water. Follow your local guides deep into the gorge to make the natural pools that will cool you off! Should this not be enough, a unique experience is available deep within crocodile habitat. Embark on a sacred houses expedition, and learn how the locals worship the crocodile reptiles with such respect.
6
Day Eight - Flexi Day
Highlights
Details
Today is the day is completely your choice. Depending on the successes of the week, you may decide a deep sea dive is on the cards (flight times permitted). But if not, then a snorkel and underwater exploration can happen. Either way your team shall take you out into the sea Coral Triangle to learn, explore and photograph, one last time!
7
Day Nine - Departure Day
Highlights
Details
Today is the day you leave this mysterious and magical place. With encounters you could only have dreamt of having, and knowledge you would never have known, you will become a changed person after this expedition. Not only will your improved imagery bank mark this moment of success, but the spirit of Timor Leste will somehow, always stay within.
TOUR LOCATION
Dili, Timor Leste
Dili, Timor Leste
Timor Leste's capital of Dili, is a city by the sea. Surrounded by mountains and hills that lead into the volcanic distance, the waterfront holds the hub of activity, spreading all the way to Cristo Rei Statue in the east. Timor Leste is one of the poorest countries in the world, yet one of the richest in biodiversity and environmental species. Atauro Island can be seen from shore, across an undiscovered and rich channel in between.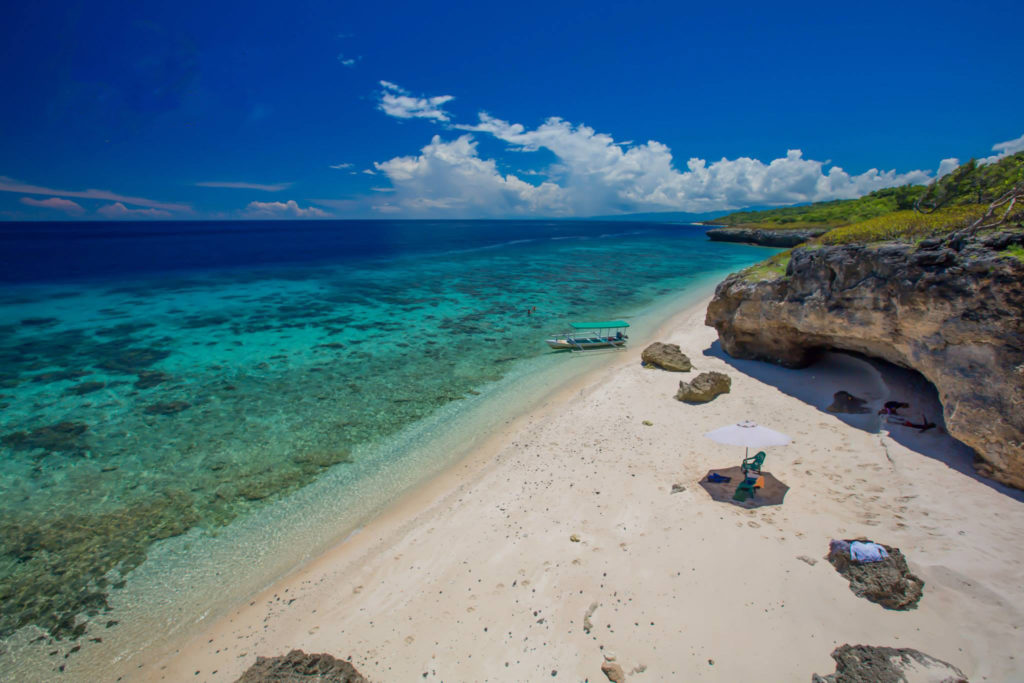 Dili, Timor Leste
Details Coming Soon...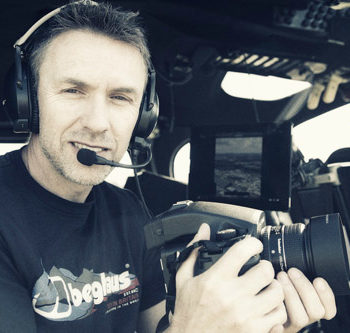 Founder and creator of Mission05 is awe-inspiring photographer, intrepid traveler and marketer of 30 years, PETE WEBB, Merci Visual. Named one of Europe's leading lifestyle & adventure artists, Pete's style originally emerged from surf and mountain, and now boasts some of the most prestigious clients and brands in a multitude of sectors. Capturing the perfect shot in challenging environments, Pete holds an innate ability to tell a story through his images. Through Mission05, he now creates the opportunity to educate and explore the world through a lens, with the most discerning of clients.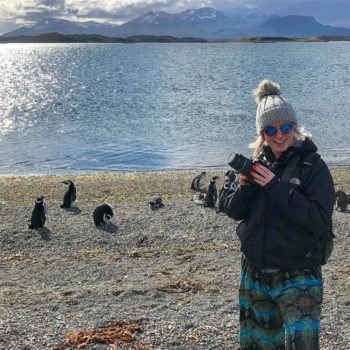 Head of our travel and VIP services, meet REBECCA PUTTOCK - with a world of experience in the travel and concierge sectors, Rebecca boasts 13 years as a luxury travel planner to the top 1% wealthiest in the world, celebrities and royalty, and has visited over 65 countries across 05 continents. Specialising in superyacht, private jet and bespoke tailor-made, she designs, curates and manages every bespoke itinerary from scratch to ensure Mission05's experiences are not only educational, but life-changing for our clients.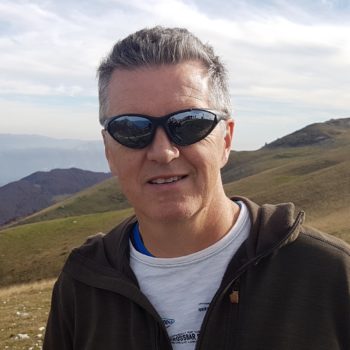 The key-holder to the  unimaginable limits clients experience on their Mission05 adventures, Steve boasts over 20 years as an adventurer, professional photographer, editor and author, including three international bestsellers. Highly regarded in his field, Steve's industry knowledge is showcased across all media platforms, leading him to become one of the best spokespersons, educators and judges in the photographic field. Steve shall be leading our missions for the ultimate next generation photography experiences.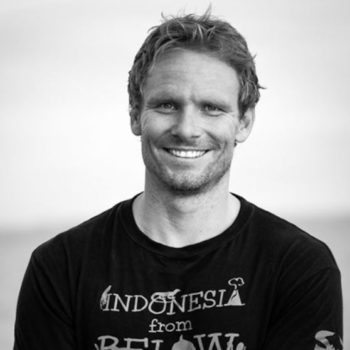 Award-winning photographer and photojournalist, Aaron "Bertie" Gekoski is the face of wildlife and conservation shows across multiple networks, around the world. Fronting series such as Timor-Leste from Below, Borneo Wildlife Rescue and Shark Week on Discovery Channel, Bertie's focus is primarily on animal welfare and human-animal conflict. His photographic portfolio is equally driven by wildlife, conservation, travel and diving, and includes internationally recognised pieces such as Wildlife Photographer of the Year, Nature Photographer of the Year, Environmental Photographer of the Year, Travel Photographer of the Year, and Africa Geographic Photographer of the Year. Aaron is currently working on a global campaign to help end cruel Wildlife Tourism Attractions through the platform "Raise the Red Flag" and broadcasting film to coincide with the platform's launch later this year.