Svalbard – The Polar Kingdom
In the icy wilderness of the Svalbard archipelago, it is the polar bears who rule the land. This stunning photographic expedition set by Mission05 offers exclusive access and ultimate tuition one of the most experienced guides on our planet, taking you deep into the realms of the Barents Sea.
An experience that is by invitation-only, explore the wildest of environments with elite expedition leader and world-class photographer Dr Raj Joshi, who will work alongside you to capture some of the most stunning moments of your life.
The Ultimate Experience
You will embark on daily adventures, racing over virgin ice on snowmobiles as you feel the adrenaline hit; the rush when you catch your first glance at an arctic fox, spot a native seal or truly learn to experience the eerie silence that surrounds a herd of reindeer. And then, the ultimate, heart pounding moment when you see polar bears in their natural habitat. There will be no jostling with other people, or manoeuvring for the best shot – this exclusive moment is for you and the polar bears only.
In addition to this jaw-dropped, adrenaline-filled expedition, you will travel each day by snowmobile and stay in a variety of contemporary Arctic luxury accommodations. Become a true adventurer, and capture it all with the latest PhaseOne camera technology yours for the duration of the 8 days in the snow. Valuing up to £50,000, this modular system will help you to capture the best images of glaciers and floes that encompass and surround the region.
Because of the extraordinary nature of this trip, there is a maximum availability for three guests alongside Dr. Raj Joshi and a world-class photographer. So gather your expedition team and prepare for the most exhilarating week of your life.
Departure

Spitsbergen, Svalbard

Departure Time

March & April 2020

Included

Svalbard – The Polar Kingdom
1
Day 01 - Arctic Arrival
Highlights
Details
Your experience begins in the Capital of Svalbard - nestled between the Arctic Ocean and the Greenland and Norwegian Sea, Longyearbyen sits on Spitsbergen, the largest island of this archipelago and about halfway between Norway and the North Pole.
Your anticipated arrival in the early afternoon shall provide time to become acquainted with your expedition team and equipment. There is a safety briefing that prepares you for what is about to come, here in one of the planet's most captivating regions. Learn to operate your snowmobile and get to grips with your specialist equipment. You will also meet your Mission05 representative and be introduced to your Phase One camera gear, which you can use throughout the experience.
For tonight, you shall be resting at the Radisson Blu Polar Hotel, Spitsbergen. Flanked by snowy mountains, the hotel overlooks Longeryearbyen and the Lars and Longyear Glaciers. Inside the property are cosy log fires and deep armchairs - a welcome taste of luxury before you embark on a voyage into the extremes. A rest is recommended before an early start tomorrow.
2
Day 02 - 05 - Access All Areas
Highlights
Details
Rise early and set off into the virgin snow of Svalbard. Now you are explorers, following in the footsteps of some of the world's fearless travellers, and making a few brand new ones of your own. Let your eye adjust to the vast white expanses, and your instincts tune into the surroundings. The cold, the biting wind, the distant crunch of the snow or the subtle movement of water. Stay alert to the minutiae and you might just spot of the the areas famed but reclusive animals.
Polar bears, arctic foxes, seals and reindeer all live here. In the areas near the coast, the birdlife is abundant and your expert guides will talk you through each species, and cherry-pick the areas where they will be most prevalent. For this week, in this Arctic wonderland, it is just you and the animals.
3
Day 05 - 08 - Expedition Exploration
Highlights
Details
Your access is exclusive to ensure you have the best and safest experience possible and that the animals retain the true spirit of their wild homeland. You will be staying in mining huts, or camping our in specialist tents, feasting the simple food of explorers and hearing inspiring tales of adventure and exploration.
Return to the civilisation of Longyearbyen at the end of day seven, after the adventure of your life. Your access to this mystical archipelago is an extremely rare and very special opportunity that few will be lucky enough to experience in their lifetime.
TOUR LOCATION
Longyearbyen, Svalbard
Spitsbergen, Svalbard
Longyearbyen is the starting point for your Mission 05 photographic expedition. An award-winning luxury hotel, you will be met by your expedition leader on arrival, and transferred to Radisson Blu Polar Hotel for a night, before embarking on a journey fuelled by education and adrenaline. Step into the shoes of a professional production team and glide across the icy tundras of Arctic. From here, you shall experience a £50,000 modular camera system by PhaseOne as you witness nature at its best, and you'll have it all to yourself. Over this 8-day elitist expedition, you shall be supported by some of the most experienced production-team, photographers and naturalists in the world.  Dr Raj Joshi has operated some of the most inhospitable places imaginable, in both civilian and military capacities, from mountain, desert, polar and jungle environments, and remains to be one of the select few that has successfully climbed, unguided, the highest mountain on every continent in the world. Safely guiding you and your peers, Dr Joshi, Mission05 team and National Geographic photographers shall be your eyes and ears during this unique, and jaw-dropping photographic expedition.
History of Dr. Raj Joshi
Trust in Raj's reliability, along with his leadership ability and expedition skills were recognised when he was asked to lad the celebrity BBC Comic Relief climb on Mount Kilimanjaro. In this BBC1 documentary, he commendably led the likes of Cheryl Cole, Gary Barlow, Chris Moyles and a host of other celebrities to the summit. In doing so, Raj helped the celebrity team raise £3.3 million to fight malaria in East Africa. Due to his ongoing success in the field, Raj was the Expedition Leader for David Beckham and three of his friends through the Amazon Jungle for another BBC documentary. He guide them and the production team safely through this challenging environment, reaching their end goal of visiting the secretive Yanomami tribe. Raj uses his consummate experience in remote and hostile regions to help others achieve, safely guiding and inspiring those under his charge to fulfil their dreams and ambitions, so you will be in the safest of hands.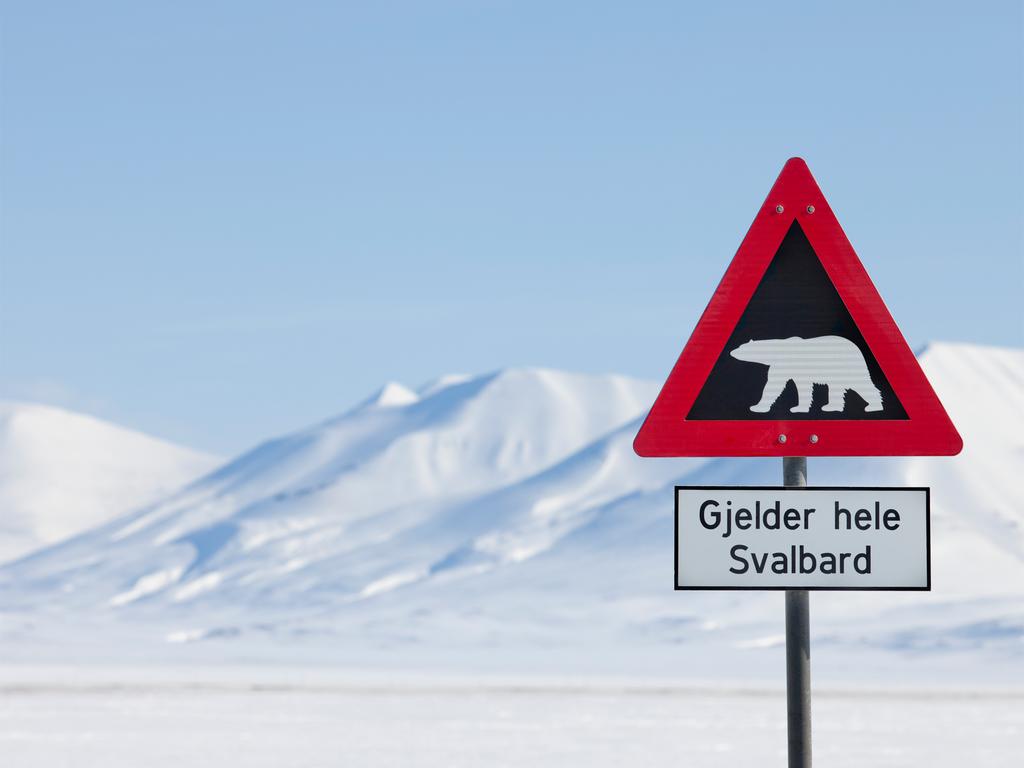 Radisson Blu Polar Hotel, Spitsbergen
Contemporary Arctic Luxury
Home for the start and finish to your expedition is the welcomed comforts of the Radisson Blu Polar Hotel. Only 1,300km from the North Pole, this property tempts you as one of the world's most northern permanent settlements, with spectacular surroundings of snowy peaks and glaciers. With 95 cosy rooms, a restaurant offering dining options with an arctic twist and even a pub, you can find many ways to relax.
Boasting a relaxation room, sauna, outdoor jacuzzi and comfortable rooms, take the comforts while you can before your expedition begins - for tents and mining accommodations shall follow in what will be one of the most intrepid experiences of your life.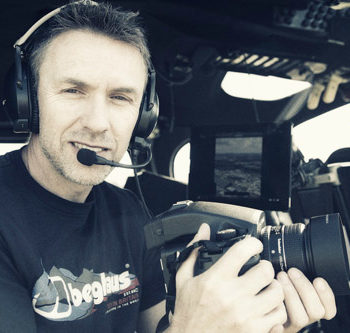 Founder and creator of Mission05 is awe-inspiring photographer, intrepid traveler and marketer of 30 years, PETE WEBB, Merci Visual. Named one of Europe's leading lifestyle & adventure artists, Pete's style originally emerged from surf and mountain, and now boasts some of the most prestigious clients and brands in a multitude of sectors. Capturing the perfect shot in challenging environments, Pete holds an innate ability to tell a story through his images. Through Mission05, he now creates the opportunity to educate and explore the world through a lens, with the most discerning of clients.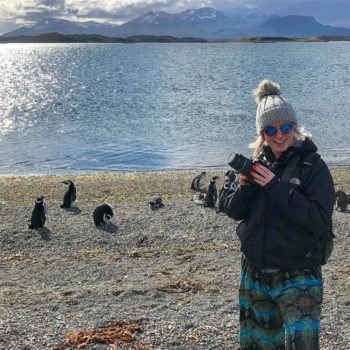 Head of our travel and VIP services, meet REBECCA PUTTOCK - with a world of experience in the travel and concierge sectors, Rebecca boasts 13 years as a luxury travel planner to the top 1% wealthiest in the world, celebrities and royalty, and has visited over 65 countries across 05 continents. Specialising in superyacht, private jet and bespoke tailor-made, she designs, curates and manages every bespoke itinerary from scratch to ensure Mission05's experiences are not only educational, but life-changing for our clients.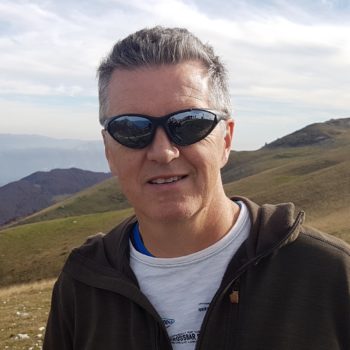 The key-holder to the  unimaginable limits clients experience on their Mission05 adventures, Steve boasts over 20 years as an adventurer, professional photographer, editor and author, including three international bestsellers. Highly regarded in his field, Steve's industry knowledge is showcased across all media platforms, leading him to become one of the best spokespersons, educators and judges in the photographic field. Steve shall be leading our missions for the ultimate next generation photography experiences.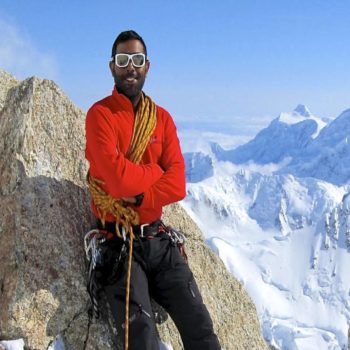 Expedition leader Dr. Raj Joshi safely guides elite individuals in some of the most inhospitable destinations around the world, inspiring those under his charge to fulfil their dreams and ambitions. Being one of few that has climbed, unguided, the highest mountain in each continent, his expedition and military experiences provides him with the knowledge, access and expertise to lead you into unreachable realms across polar, desert, mountain & jungle. Famed for raising £3.3million in a Comic Relief celebrity hike up Mt Kilimanjaro, and broadcasting the BBC series that led David Beckham and 3 friends deep into the Amazonian jungle reaching  the secretive and forbidden Yanomami tribe. Trust in Raj to provide you with unique, unparalleled adventures.