Uganda, Gorillas & Wildlife
Mission05 is proud to present Uganda's wild photographic safari featuring some of the best scenery Africa has to offer. In the company of world-class photography experts, this photographic safari will not only take you to a wildlife-lovers paradise but will provide a hands-on experience with photographic workshops and tutorials across Uganda. Situated in the wondrous Great Lakes Region of East Africa, traverse this unique nation, interact with Ugandan people and capture its true essence through your lens. This will be an everlasting accompaniment to the memories of your wild photographic safari experience.
The Ultimate Wild Photographic Safari Experience
In partnership with the renowned Dr. Raj Joshi, experienced expedition leader across some of the in remote and hostile regions in the world, he safely guides and inspires those under his charge to fulfil their dreams and ambitions. Alongside Mission05 camera production specialists, and £50,000 worth of PhaseOne camera gear to use for the duration of the trip, you will be taught how to capture the clearest photographs alongside some of the best photographers in the world.
Embark a journey from the open plains to the dense forest. Seek the Big Five in savannah landscapes, marvel at natures power at the Nile's burst through Murchison Falls, and track mountain gorillas in their natural habitat. Learn the impacts of conservation and poverty in the fight for animal and man to live harmoniously. And come face to face with chimpanzee's as they swing from branch to branch.  Each setting will challenge and delight as you adapt your focus across each environment.
Finally, your expedition peaks as you trek through the Bwindi Impenetrable Forest, in search for the endangered mountain gorilla. Magical moments like these don't come easy, so embrace the opportunity to have your photographic leader by your side, improving your photography techniques so you can remember for a lifetime.
Join us in this magnificent equatorial country and experience a real African photographic adventure unlike any other.
Departure

Entebbe, Uganda

Departure Time

Year Around

Included

Uganda, Gorillas & Wildlife
1
Day One - Ugandan Arrival
Highlights
Details
Arrive Entebbe International Airport, Kampala, and meet your Expedition Leaders. Transfer to overnight accommodation, freshen up and relax as we introduce you to your African experience.
2
Day Two - Murchison Falls & The Rift Valley
Highlights
Details
We spend the morning in a relaxed manner with an introductory brief to your journey of discovery through Uganda. After an early lunch, we will take an afternoon flight to Murchison Falls. A visit to Uganda's joint oldest National Park (it was declared a NP together with Queen Elizabeth NP in 1952 after years as a Conservation Area) is stunning purely for the waterfall alone; the mighty Nile River forces its way through a 7- metre gap in the rocks at the top of the Rift Valley before tumbling 43 metres into the gorge below. Add to this the abundance of wildlife and you have the perfect setting for your African experience. We will hike to the top of the falls for the full effect of this powerful body of water before returning to our hotel to relax. This will be followed by an opportunity to develop your photography skills with a tutorial from our expert photographer.
3
Day Three - Bush Trek & Wild Game
Highlights
Details
Game Drive through Murchison Falls National Park. Today we will undertake our first Game Drive through Murchison Falls National Park in our open topped extended vehicles. Limited to a maximum of four persons per vehicle, everyone is assured of an uninterrupted view of the flora and fauna on show. Each vehicle is driven by a trained tracker/guide; you will marvel in their ability to spot animals so beautifully camouflaged in the bush. The wilderness area is inclusive of some of the greatest wildlife such as lions, the cape buffalo, leopards and elephants to name but a few. Our vehicles come equipped with quality packed lunches, snacks and an assortment of refreshments on ice. An early evening photography tutorial will precede our dinner back at the overnight accommodation.
4
Day Four - Sunrise to Sunset
Highlights
Details
Upon awakening, we will enjoy a hot beverage before heading out into the cool morning mist for a sunrise game drive; this interface between dark and light is the perfect time to see the night predators winding down before the heat of the day whilst the grazers welcome the sun allowing them to feed in the relative safety of daylight. Returning to the hotel for a shower and leisurely breakfast, the day continues with an afternoon flight to Mweya with an evening photography tutorial before dinner and an overnight stay.
5
Day Five - Waterways & Wildlife
Highlights
Details
We will take a cruise on the waterways around Mweya; the area has a large population of hippopotamus and Nile crocodiles as well as elephants, lions, antelopes and gazelles, along with numerous reptile and bird species. Your boat will have a local guide trained to spot elusive animals at the side of the channels and will have in-depth knowledge of the flora and fauna that you will see. As always, our resident photographic expert will be on hand to help you frame and capture the perfect image. Our boats come equipped with an assortment of drinks on ice and various snacks. After lunch we will have a chance to relax before an afternoon photographic tutorial and then our evening meal.
6
Day Six - Preparation is Key
Highlights
Details
Late morning flight close to Bwindi. Today is all about getting as close as we can to Bwindi Impenetrable Forest. We will check into our accommodation and relax with an afternoon photography master class before settling down for a good nights rest prior to the morning's excitement.
7
Day Seven - Mountain Gorillas in the Mist
Highlights
Details
Gorilla tracking in Bwindi Impenetrable Forest. For many, engaging with a family of mountain gorillas is the absolute pinnacle of wildlife experiences that Planet Earth can offer. You will be briefed on the correct etiquette for gorilla interaction and establish what to expect from the gorillas themselves. You will have the opportunity to get incredibly close and sometimes into contact with a gorilla, allowing a one-way interaction; they may touch you, you must not touch them. Remember your photography expert will be close at hand to offer you the best advice on how to capture stunning pictures of these magnificent creatures. It can difficult to put into words seeing these gorillas up close and personal and what it feels like just to be in their presence. The few whom had fortune of seeing the wild mountain gorillas have often remarked that this is the greatest wildlife experience ever. Just to reach them you will have another adventure as you trek through the lush undergrowth of the rain forest. The greenery is pure, the air is fresh, as the rain forest is set in the high hills adding to the stunning backdrop. This trek gives even more of a sense of achievement once you glimpse these lords of nature. After being allowed to be guests of the gorillas with their tribes and families, we trek back to our comfortable lodge to unwind and enjoy a celebration meal. This will be followed by an opportunity to compare photographs and to discuss this unique experience.
8
Day Eight - Departure
Highlights
Details
Depart Bwindi for flight to Entebbe and international flights for home.
TOUR LOCATION
Entebbe, Uganda
Kampala, Uganda
Bordering the breathtaking Lake Victoria, Kampala is Uganda's commercial capital city and main international entry point. As the largest city, the hustle and bustle of the African sprawl is pleasantly juxtaposed with its surroundings of nature and immersive scenery. Embrace the dynamic and embracing city lights, before taking to the complete calm of the countryside.
Murchison Falls National Park, Uganda
Located in Northwest Uganda, Murchison Falls National Park sits on Lake Albert and the northern part of the Rift Valley, mostly famed for its surging waterfall, Murchison Falls. Narrowing The Nile down to just a 7ft gap, the power and intensity of this marvel is a force to be reckoned with. The spectacle itself is a photographer's dream, but moreover, the region has been marked as a conservation area, which extends out to Bugungu and Karuma Falls, protecting everything that lies within it. Rich in a truly valuable ecosystem, mahogany forests hide the local resident chimpanzees, the lakes home hippopotamus and elephant herds, birdlife flocks in their thousands including the rare Shoebill Stork, and natural watering holes make this the most perfect park to wildlife spot the Big Five.
Mweya, Uganda
Travelling west, Mweya is surrounded by the magical Rwenzori Mountains soaring over a volcanic crater forming Lake Katwe, and set deep, deep within the Queen Elizabeth National Park. At the waterway mouth where Lake Edward meets Lake George, this location is one of the best in the world for wildlife spotting. Attracting the big five for a beverage, the game activity here makes for the perfect safari trek and photographic workshop. On the Myewa Peninsula, leopards roam and down the Kazinga Channel, crocodiles and hippos live in unison each on the look out for their next meal. Keep your eyes peeled for all sorts of game down below, as well as local chimpanzee up in the forest trees.
Bwindi Impenetrable Forest, Uganda
Bwindi Impenetrable Forest, located in the southwest of Uganda's province, is home to one of two remaining populations of the Mountain Gorilla. Thick, impenetrable jungle atop mountains home these human-like mammals, which continues lightly into The DRC. Protected since 1991, this region has witnessed a continuous battle between salvaging the livelihoods of the local people as well as the mountain gorillas, educating and adapting how both can live harmoniously, side by side. Through continued conservation efforts, tourism has changed the perception of the local people, offering an alternative income to poaching and black market selling, of the mountain gorillas. Although the battle has not yet been won with mountain gorillas still tagged as "Critically Endangered" on the IUCN Red list, the population has started to show a steady incline from the 680 that remained in 2008 to 1,005 left in the world, 2018.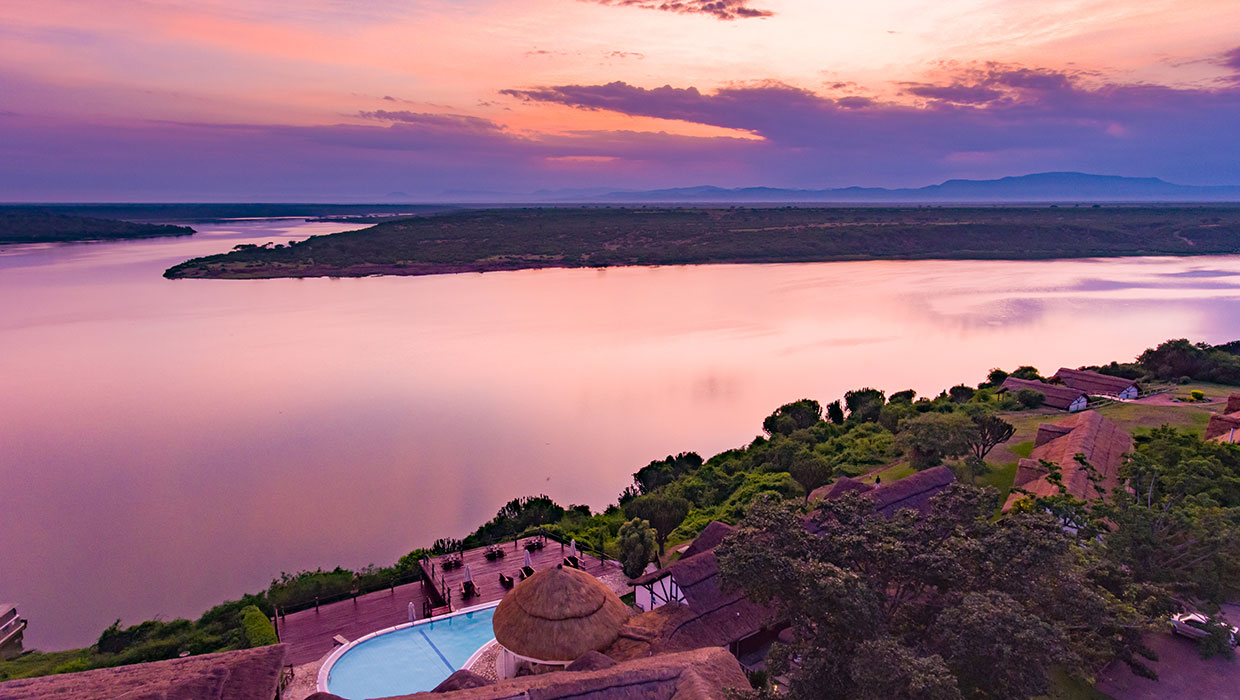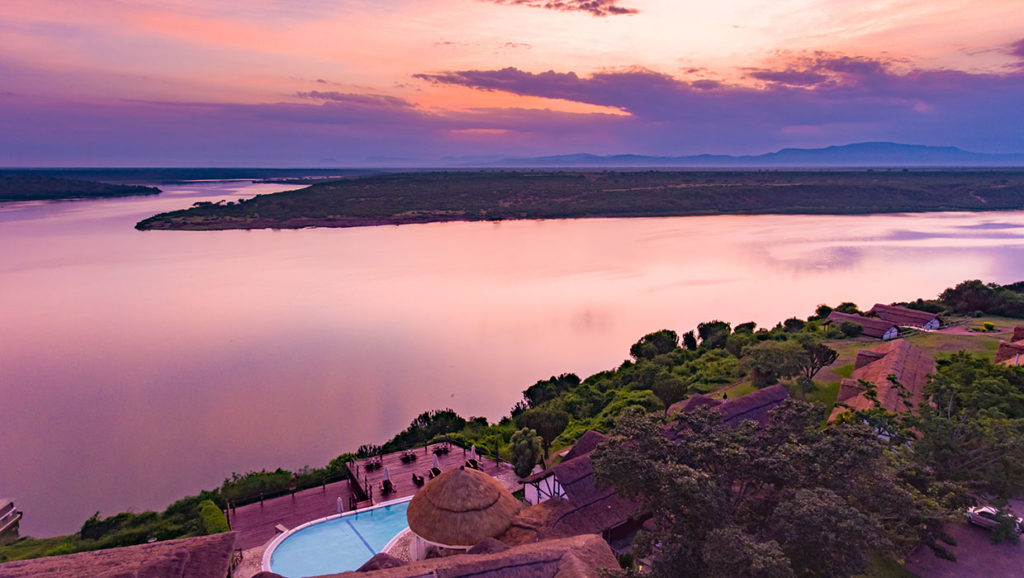 Luxury Hotels & Lodges, Uganda
Location. Location. Location.
Across this 7 night Ugandan photographic expedition, you can expect award-winning hotels and private boutique lodges throughout, placing you in front of the world's most breath-taking and unbelievable views. From the bustling Kampala to the isolation of Mweya, expect knowledgeable guides, local game dining, and feeling complete immersion across this awe-inspiring country.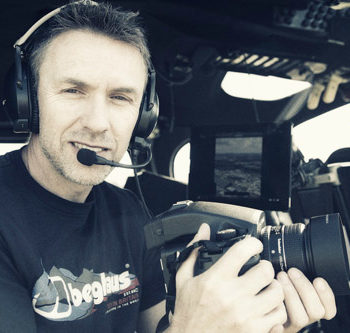 Founder and creator of Mission05 is awe-inspiring photographer, intrepid traveler and marketer of 30 years, PETE WEBB, Merci Visual. Named one of Europe's leading lifestyle & adventure artists, Pete's style originally emerged from surf and mountain, and now boasts some of the most prestigious clients and brands in a multitude of sectors. Capturing the perfect shot in challenging environments, Pete holds an innate ability to tell a story through his images. Through Mission05, he now creates the opportunity to educate and explore the world through a lens, with the most discerning of clients.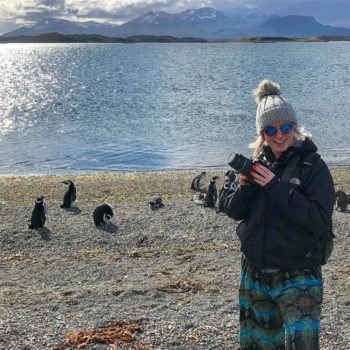 Head of our travel and VIP services, meet REBECCA PUTTOCK - with a world of experience in the travel and concierge sectors, Rebecca boasts 13 years as a luxury travel planner to the top 1% wealthiest in the world, celebrities and royalty, and has visited over 65 countries across 05 continents. Specialising in superyacht, private jet and bespoke tailor-made, she designs, curates and manages every bespoke itinerary from scratch to ensure Mission05's experiences are not only educational, but life-changing for our clients.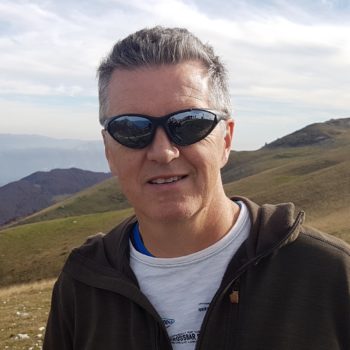 The key-holder to the  unimaginable limits clients experience on their Mission05 adventures, Steve boasts over 20 years as an adventurer, professional photographer, editor and author, including three international bestsellers. Highly regarded in his field, Steve's industry knowledge is showcased across all media platforms, leading him to become one of the best spokespersons, educators and judges in the photographic field. Steve shall be leading our missions for the ultimate next generation photography experiences.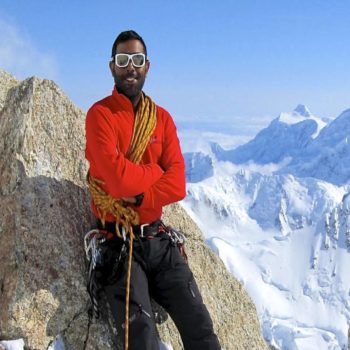 Expedition leader Dr. Raj Joshi safely guides elite individuals in some of the most inhospitable destinations around the world, inspiring those under his charge to fulfil their dreams and ambitions. Being one of few that has climbed, unguided, the highest mountain in each continent, his expedition and military experiences provides him with the knowledge, access and expertise to lead you into unreachable realms across polar, desert, mountain & jungle. Famed for raising £3.3million in a Comic Relief celebrity hike up Mt Kilimanjaro, and broadcasting the BBC series that led David Beckham and 3 friends deep into the Amazonian jungle reaching  the secretive and forbidden Yanomami tribe. Trust in Raj to provide you with unique, unparalleled adventures.