Mont Blanc Helicopter Shoot
A transformative Mont Blanc helicopter aerial photography adventure that will get your adrenaline flowing. Discover The French Alps in a way few others get to experience by flying directly from your spectacularly located and exclusive Mission05 luxury mountain lodge. La Ferme du Passieu is picture perfect, offering comfort and luxury just 12km from the resort of Megève. From here, your experienced pilot will depart from right outside your front door, soaring above the Mont Blanc massif in specialist high-altitude helicopters with the doors open. Using exceptional pilots who know the region better than anyone, Mission05 will ensure the best positions to get inspiring images.
The Ultimate Experience
With world-class photographers and technical experts as guides, this is the ultimate chance to experience the latest PhaseOne camera technology. Valuing up to £50,000, this modular system will help you to capture stunning images of peaks and glaciers in the region. At the heart of Europe's most famous and inspiring mountain range, shoot a combination of dramatic landscapes as well as portrait with the local professional mountain athletes in action. Assignments shall be tailored to your needs and desires throughout the Mont Blanc helicopter shoot, so you can choose how much you want to learn and improve your photography.
In addition to this adrenaline fuelled day by day itinerary, embark on a one-off opportunity to explore the mountain plateau at the base of Mont Blanc; an experience that only mountaineers usually get to endure. Enjoy unrivalled opportunity to photograph the mountains at their sublime best, and from every angle possible. Nestled in the small mountain village of St Nicolas la Chapelle, we redefined luxury in a fast-paced expedition that instills calm at the same time.
The Mont Blanc Helicopter Shoot experience is unlike any other photography adventure, and the high-level thrills are matched with effortless personal touches and relaxed first-class service throughout.
Departure

Geneva

Departure Time

April - October

Included

Mont Blanc Helicopter Shoot
1
Day 01 - Alps Arrival
Highlights
Details
Upon arrival at Geneva Airport, you will be personally transferred to our luxury mountain lodge, La Ferme du Passieu. Stunningly situated overlooking alpine mountains, and with its own helipad, this will be your exclusive base for five days.
Once you have settled in, you will be introduced to your Phase One camera gear, which you can use throughout the experience. We will then get together for welcome drinks and dinner, and share the anticipation of the remarkable mountain and aerial adventures that lie ahead.

2
Day 02 - Shoot Day 1
Highlights
Details
After breakfast enjoying the magnificent views from the luxurious lodge, you will head into the mountains on a 4WD adventure assignment to shoot landscapes and get more closely acquainted with your Phase One camera. After lunch at a mountain restaurant, we return to base for a briefing on the afternoon aerial photography assignment around the Mont Blanc massif.
Flying directly from the helipad at the lodge, you will experience the full glory of the Alps in this thrilling and exclusive way, capturing breathtaking images of high mountains as you soar over ridges and glaciers. Back at La Ferme de Passieu there will be a creative hangout to review your images and discuss post-processing. The day will wrap with evening drinks and a gourmet dinner.

3
Day 03 - Shoot Day 2
Highlights
Details
Enjoy a delicious pre-dawn breakfast at the lodge and then prepare for a sunrise aerial sortie into the mountains before enjoying the thrill of an exclusive landing in the high mountains at the base of Mont Blanc. With the knowledge and experience gained from the previous day's helicopter adventure, you can be sure to come back with images that will impress your family and peers when you get home.
There will also be a land-based adventure sport assignment around Mont Blanc, where you can shoot professional mountain athletes performing outrageous skills against the backdrop of the alpine peaks. We will review, process and discuss the images from the day during a creative hangout back at La Ferme de Passieu, before cocktails and dinner.

4
Day 04 - Shoot Day 3
Highlights
Details
Following breakfast at the lodge, we will transfer with the helicopters over the massif towards Chamonix. We have arranged exclusive access to photograph mountain athletes in an awe-inspiring ice cave under the Mer de Glace glacier. Surrounded by the unbelievable blues of the ancient ice, it is an opportunity to create photographs that will draw gasps from all those fortunate enough to see them.
After an exclusive lunch at the legendary Montenver Hotel overlooking the glacier, we fly back to La Ferme de Passieu for a creative hangout and early dinner. Then we prepare for the grand finale: an extended sunset shoot assignment flying doors open over the Mont Blanc massif.

5
Day 05 - Depart
Highlights
Details
After five days of thrilling adventures, we will have a special late breakfast at La Ferme du Passieu, followed by a first viewing of the film and image highlights from our Mont Blanc experience in the lodge cinema room. There will be a final creative Q&A hangout before we transfer back to Geneva for your onward flights.

TOUR LOCATION
Our Base Lodge
The small mountain village of St Nicolas la Chapelle is just a short drive from the chic resort of Megeve home of the rich and famous in the winter ski season. Slightly more relaxed in September the surrounding mountain cols, that test the Tour de France every July are on our doorstep.
La Ferme du Passieu
A genuine pearl nestled in lush greenery, the 'Ferme de Passieu' will seduce you by its authentic and discreet luxury. Everything is done to allow you to relax in peace and quiet while enjoying the mountains in summer and winter.

La Ferme du Passieu
Alpine Lodge with Heli-pad
La Ferme du Passieu dates from 1906. Renovated over 5 years to Pierre's standards of luxury and contemporary feel. Just 12km from the exclusive resort of Megève (15 minutes). The Lodge boasts, a pool, gym and cinema was well as cosy relaxing areas in every corner.
Breakfast is the first high standard meal of the day with our chosen Chef bringing you what the French have always been proud of, an amazing dinner and the best wine.
Other services are available on request. Heli Transfer from Geneve is possible as the lodge has it's own helipad.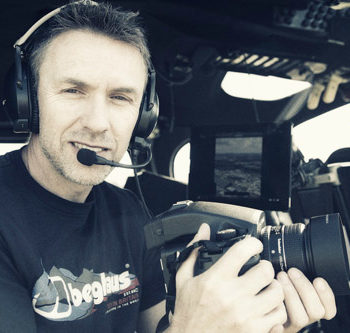 Founder and creator of Mission05 is awe-inspiring photographer, intrepid traveler and marketer of 30 years, PETE WEBB, Merci Visual. Named one of Europe's leading lifestyle & adventure artists, Pete's style originally emerged from surf and mountain, and now boasts some of the most prestigious clients and brands in a multitude of sectors. Capturing the perfect shot in challenging environments, Pete holds an innate ability to tell a story through his images. Through Mission05, he now creates the opportunity to educate and explore the world through a lens, with the most discerning of clients.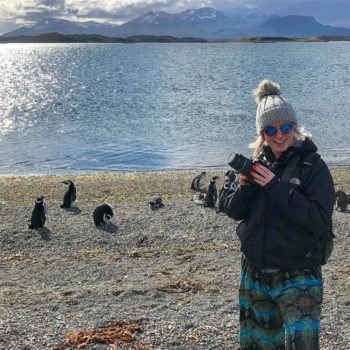 Head of our travel and VIP services, meet REBECCA PUTTOCK - with a world of experience in the travel and concierge sectors, Rebecca boasts 13 years as a luxury travel planner to the top 1% wealthiest in the world, celebrities and royalty, and has visited over 65 countries across 05 continents. Specialising in superyacht, private jet and bespoke tailor-made, she designs, curates and manages every bespoke itinerary from scratch to ensure Mission05's experiences are not only educational, but life-changing for our clients.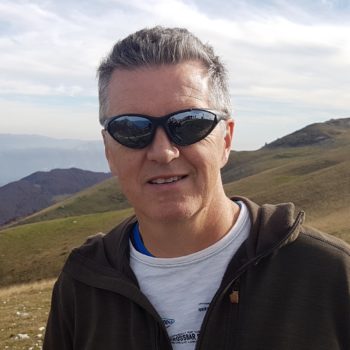 The key-holder to the  unimaginable limits clients experience on their Mission05 adventures, Steve boasts over 20 years as an adventurer, professional photographer, editor and author, including three international bestsellers. Highly regarded in his field, Steve's industry knowledge is showcased across all media platforms, leading him to become one of the best spokespersons, educators and judges in the photographic field. Steve shall be leading our missions for the ultimate next generation photography experiences.